By A Jones For Organizing In General organizing
How do you store your gift wrap? Is it on the floor of a closet? You are not alone. I don't have the exact statistics, but I would estimate that the overwhelming majority of gift wrap materials that people own are currently resting on a floor somewhere, just like this: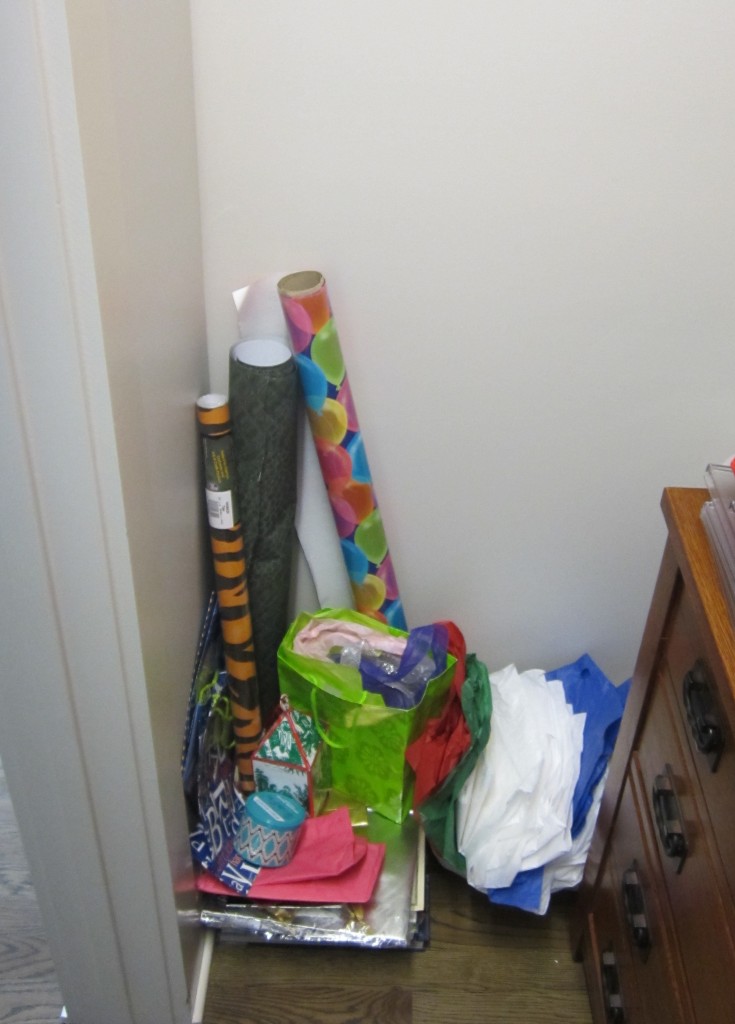 It doesn't have to be this way. There are lots of options out there for neatly storing gift wrap rolls and bags, but one of the best, and my favorite, is the Wrap-It gift wrap storage bag.  This cleverly designed product won Best Residential Organizing Product this year at the NAPO 2015 conference in Los Angeles, and for good reason.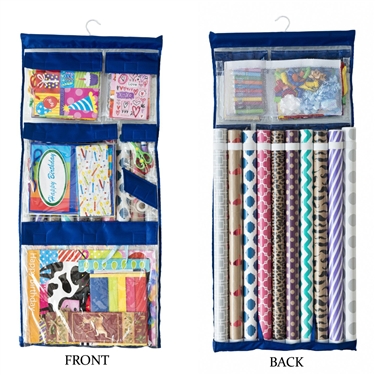 See all the pockets? I love me some storage pockets, especially when they come in different sizes. There are multiple pockets to hold those large and medium sized gift bags, and smaller pockets for bows, tape, scissors, and gift cards. (You know those "To: and From:" cards that you can never find when you need them? I consider it a big organizational win when I can help my clients get their hands on those quickly.) And then for the rolls of paper, there are elastic bands that hold them in place so they don't get crumpled and squished.
When closed, the Wrap-It can hang in a closet, taking up about as much space as a jacket. Look at that! You could store it under your bed instead, if you want to. But I am a big fan of using vertical space whenever possible. So if you have space in a closet for another jacket, you have space for a Wrap-It bag.

Here's another example below, of a closet floor filled with gift wrap rolls and bags.  As a professional organizer, I see this situation all the time.  I love getting this stuff up! off! of the floor! and into an easily accessible storage system. If this picture reminds you of your own gift wrap situation, you might like the Wrap-It.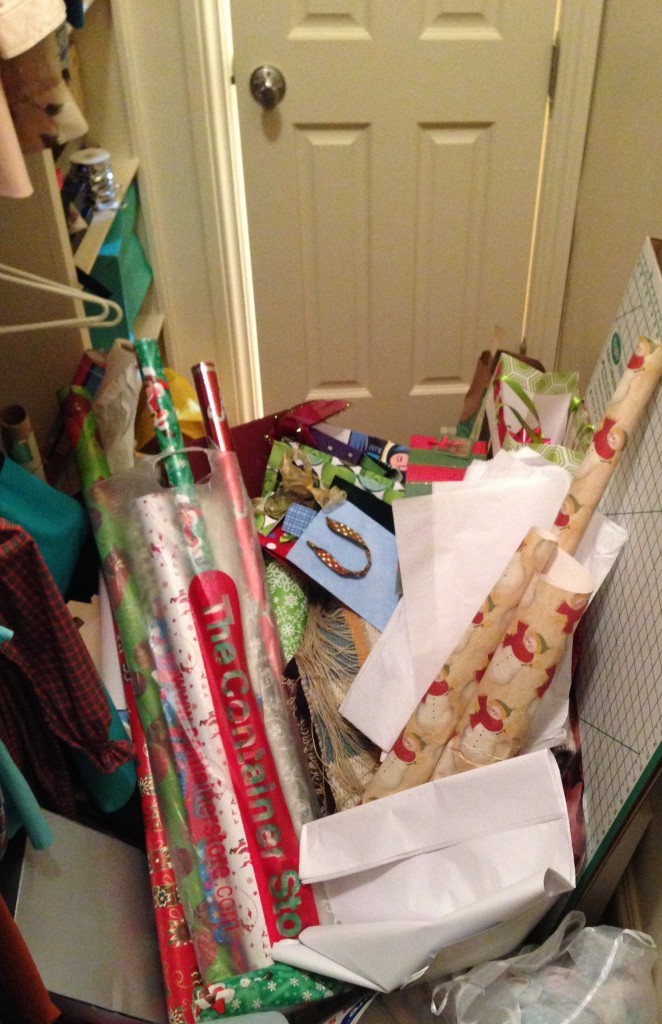 You can check out the Wrap-It at my affiliate link here.  www.wrapitgiftbag.com  I do receive a commission if you buy it through my link (and I thank you kindly!), but I don't recommend it because of that.  I recommend it because is high quality, well-designed, and I think you should have one too.